Bali, Indonesia – One of the best tourist destinations around the world. Most individuals plan their first trip here for the sun and the beaches. It's a known fact that Bali is famous for the surf-worthy beaches, spiritual retreats, and a wide array of outdoor activities. Bali is also a foodie heaven; you can find a lot of dining options; if you know where to look that is.
If this is your first time in Bali and don't know what to eat, there's no need for you to worry. We are here to give you some Bali travel tips and advice on what to eat on your visit. Sure there are a lot of foods, but we're only going to give you the must-try dishes.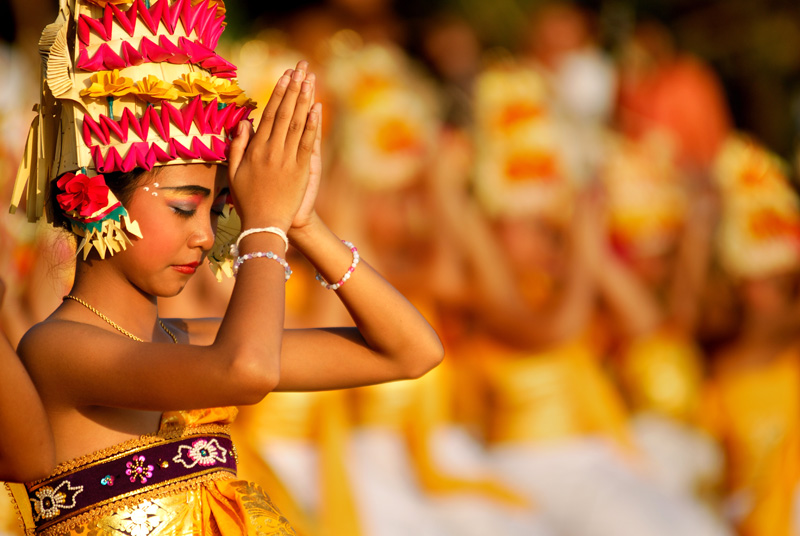 Here are some of the must try dishes in Bali:
NASI GORENG
Perhaps one of the prime cuisines of the Balinese and is also known all over Indonesia is NasiGoreng. It is a simple yet delicious dish made up of a range of different spices such as garlic, tamarind and chili, and sweet soy sauce. These ingredients are what make up the delicious flavor of the dish. Although, there are a lot of variations to the dish, it is usually served with egg, meat, vegetables and sometimes salted dried fish.
You should also know that this dish has been one of the contenders for Indonesia's national dish. In addition, it's also been recognized in a 2011 CNN poll as the second most delicious dish around the world. Due to its ubiquity throughout Bali, you won't have a hard time finding a place where NasiGoreng is served.
GADO – GADO
Gado-gado is another popular choice for the first time Bali visitor like you. Gado-gado is an assorted dish that is served all throughout Indonesia and can be both the main dish or as a side dish. This is a vegetable salad covered with peanut sauce. Although there are other ways on how the dish is prepared, the important point here is whether or not the veggies used were cooked or raw; both are widely consumed.
The only difference this brings in comparison with western salads is the amount of sauced utilized – the sauce should completely coat the vegetables and not act as a form of dressing along. If you want to eat this dish, you can practically find them anywhere in Bali, from street vendors to restaurants.
MARTABAK
Another one of Bali's popular dish choices, the Martabak is especially interesting. Why? This dish is available in both a sweet and a savory variation. Although the cooking method and range of ingredients have little similarities, traditional martabak vendors will sell both the sweet and savory versions.
Martabakmanis (the sweet version) is an essentially thick pancake with fillings such as bananas or chocolates that's squeezed between two pan-cooked buttery layers. Martabaktelur (the savory version) is a crepe-like dish with an egg filing and other ingredients such as onion, beef, and seasonings. You can try both versions at either a street food stall or inside a 5-star restaurant.
Overall, there are so many Balinese cuisines you can enjoy, whether it is the sweet or savory kind, fine dining or fast food. The dishes presented above are just some of the best selections. For more information, visit us here at Bali Tourism Board.