In Living Color Ltd. ® happy months of service in the hotel, Yachting with products creatively and design industries Practically Designed and provided, using only materials that high-ability and craft Man ship.
Providing solutions for your specific needs: an innovative company that makes a difference!
In Living Color Ltd. ® are proud to welcome you to experience In Living Color Ltd. ® – not just a company but a lifestyle!
This product line includes reception, Spa, Bar, Restaurant, Interiors Yachting and food service are elements ranging from furniture and bathrobes, to tableware and decorative. Front of the House of room service and anything in between, we can help, for discerning travelers Most events have a great journey that will be a unique experience.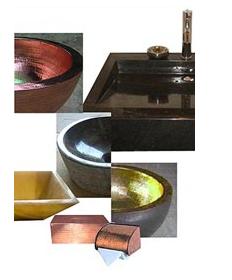 In Living Color Ltd. ® products are in many styles, from traditional to contemporary. All can be used for industry or home hospitality as a range, Suitable for inside and outside who also congratulate decorative accessories.
In Living Color Ltd. ® hospitality industry and decorative supplies are made of the highest quality woods, leathers and natural herbs, all indigenous to South East Asia. They are handmade and woven by skilled craftsmen who learned their trade as it has been transmitted from generations before them. All our finished products are manufactured in South East Asia and use the highest construction standards. We maintain strict control quality to ensure that the design requirements and procedures are strictly adhered to. These products have been designed with ease of storage and shipping to keep in mind the practicality of high and very low cost without compromising the design features.
Branding by way of including your logo or design features on most items is possible to give products a more exclusive look at him and he is exclusively yours.

Please use the online gallery as an opportunity to browse through the color photos of some of the many articles In Living Color. ® has to offer. Examples of In Living Color best selling items and In Living Color Ltd. ® are also happy to work with designers on custom designs, patterns, colors and other combinations. We will gladly provide further information if you need.
Thank you, and once again, welcome to In Living Color Ltd. ®  are eager to do business with you!
Location:
Henley Bldg. 8th Floor, 5 Queens Rd.
Hong Kong Central, SAR
info@inlivingcolor.net