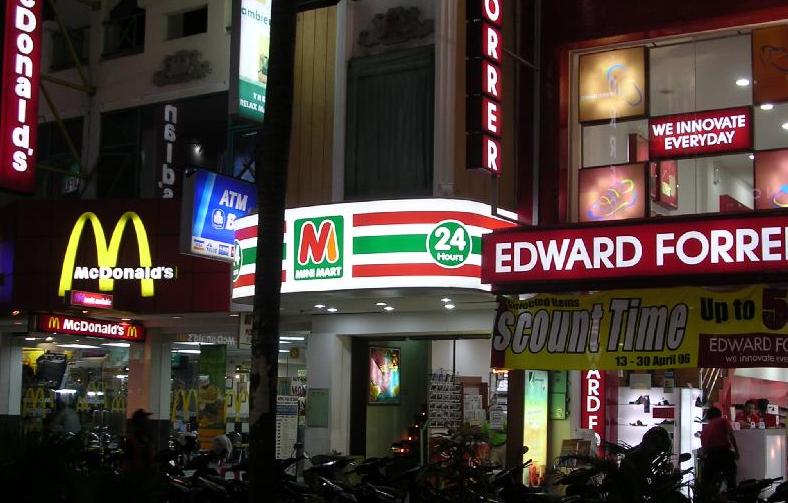 Kuta Square is a shopping complex in the area of Kuta which is always occupied by local or foreign tourists. Various brands of t-shirts or clothing and various accessories can be found here known as Billabong, Oakley and other famous brands.
This complex is adjacent to the Sun and a few cafe for just a drink while chit-chat with friends.
Most interestingly, this shopping complex is very close to Kuta beach , a distance that can be reached on foot.
Opening hours 8:00 to 2:00
Other facilities such as ATM Center, KFC and art shop.