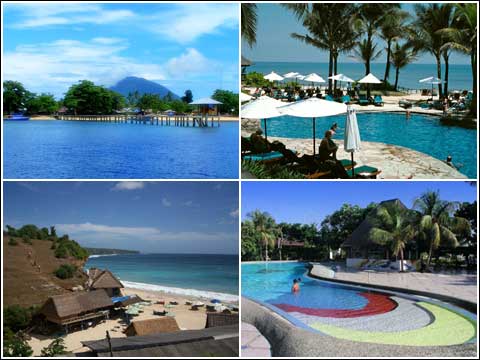 Bali achieved the first rank as the Best Islands in Asia Awards 2010 in the event the World's Best Awards 2010 hosted by Travel and Leisure magazine. Bali managed to collect 88.70 points ever beat Maldives by 88.00 points as the second rank.
While third place achieved by Cebu in the Philippines with 87.50 points and ranking Raihan into four and five achieved by Ko Samui and Phuket are the same – the same was in Thailand to reach 84.63 and 80.80 points.
Behind the success of the victorious in the category Asia, Bali had to swallow the bitter pill of disappointment because it only ranked fourth in the category of Top 10 World Best Islands Award and failed to maintain the first position the same as in previous years awards.
Bali can not compete with the Galapagos islands, Kauai and the Cyclades are respectively – each reached for 90.25 89.00 and 88.89 points ranked as first, second and third.
Selection criteria used by the committee are assessment of the natural attractions, tourist attractions, food and restaurants, and hospitality of its people through a questionnaire was chosen by the readers of this tourism magazines around the world since December 15, 2009 until March 31, 2010.
Bali now have to re-clean, melorotnya achievement of the World Best Islands became the fourth position must become the responsibility of all parties, both local governments, security forces, communities and tourism businesses can return to Bali achievement as the best island in the world such as the award which was received at year 2009.